Blockstream and Nunchuk Announce Jade Partnership
We are thrilled to announce our strategic partnership with Blockstream, which brings exciting benefits to our users. This collaboration builds on our successful integration of Blockstream Jade's highly-anticipated camera functionality, which enables a fully-air-gapped workflow when signing Bitcoin transactions for optimized security.

As part of this partnership, Nunchuk subscribers will receive a 15% discount on Jade and dedicated support from both Nunchuk and Blockstream. We also plan to work together on new features that leverage the strengths of Jade, including new QR functionality, multisig optimizations, and backup and recovery solutions.

"Our collaboration combines the unique and versatile features of Blockstream Jade with Nunchuk's cutting-edge multisig solutions. With our solutions, Bitcoin users can rest assured that they have the most secure way to store their bitcoin and plan their Bitcoin inheritance in a non-custodial manner. Additionally, Nunchuk plans to support advanced smart contracts and layer-2 technologies, making the Jade an ideal fit for our future endeavors," said Hugo Nguyen, the founder of Nunchuk.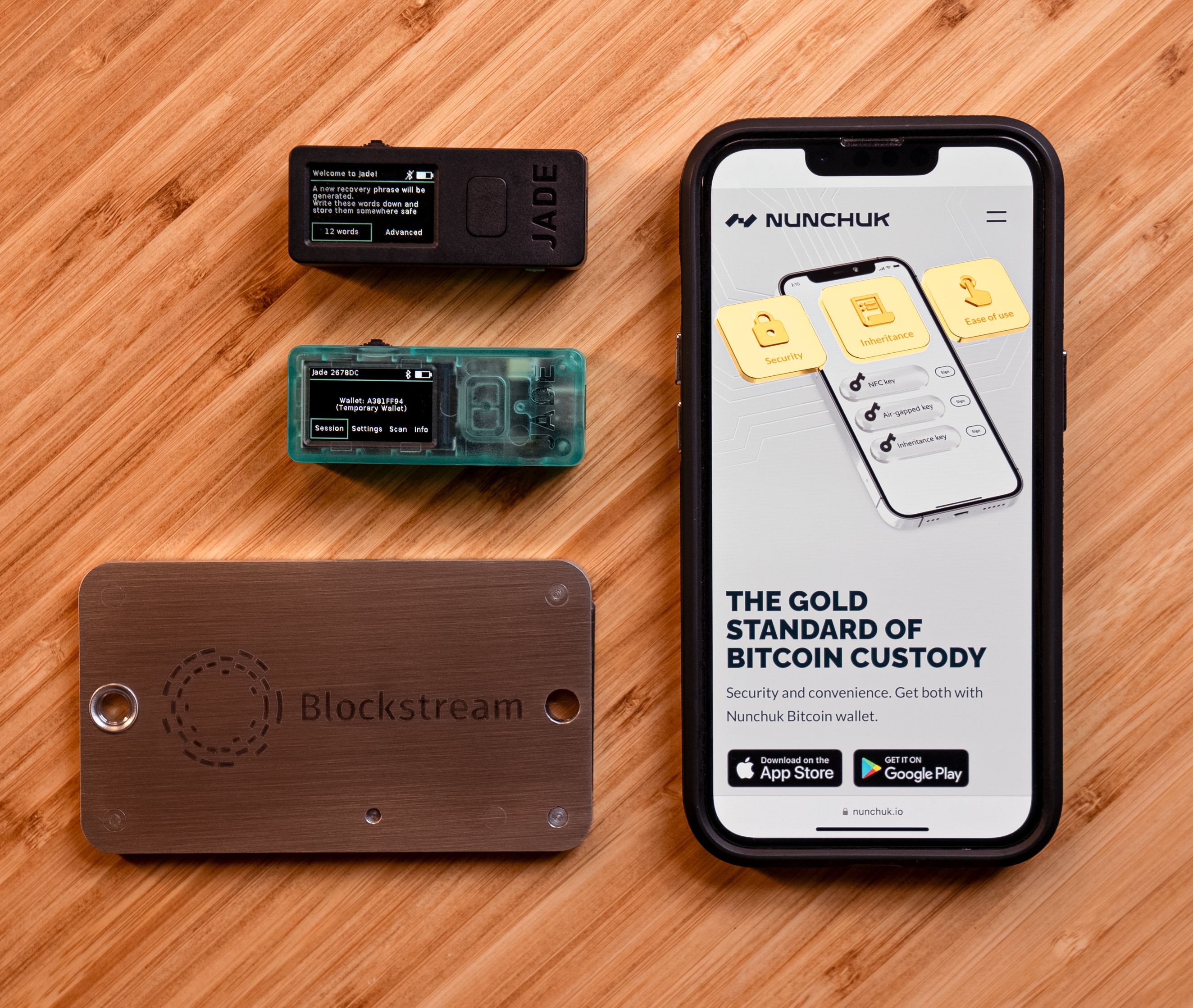 Rich Grambergs, Blockstream's representative for the partnership, added: "We share Nunchuk's vision of bringing secure, accessible Bitcoin custody to the world using multisignature technology and look forward to deepening our cooperation. We are confident the partnership is a win-win-win for Blockstream, Nunchuk, and customers. With this collaboration, we will be able to offer industry-leading security and convenience for Bitcoiners. The partnership also opens many doors for potential future collaboration between our two companies."

Stay up to date on all Jade announcements by joining the official Blockstream Jade Telegram channel and by following us on Twitter @nunchuk_io and @Blockstream.


About Blockstream: Blockstream's mission is to create the financial infrastructure of the future. Blockstream builds crypto-financial infrastructure based on Bitcoin, the most robust and secure blockchain. Founded in 2014, Blockstream has been the leading provider of blockchain technologies and has remained on the forefront of work in cryptography and distributed systems. More details at https://blockstream.com.

About Nunchuk: Nunchuk's mission is to make safe Bitcoin custody accessible to millions of people around the world through the use of multisig technology. To learn about Nunchuk's cutting-edge Bitcoin multisig wallet and subscription plans, visit https://nunchuk.io.
Join our newsletter
Subscribe to get our latest news, updates and special offers